I remember being at my friends' house and him watching ESPN and telling me that the Magic were going to get Shaq.
I had no idea who Shaq was or even who the Magic was. But to him, this was big news.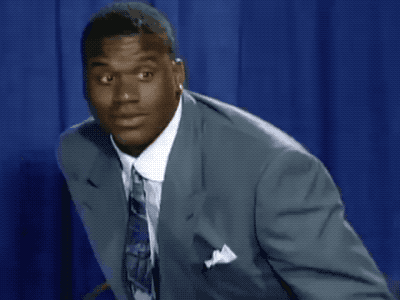 I then learned that professional teams had drafts where they decided what new players they wanted to have on their teams. I never followed hockey closely, and baseball drafts were a complete crapshoot except when can't-miss prospects like Mark Prior come your way. But the NBA and NFL drafts soon became a favorite of mine.
There was something about the hope that any draft pick could become a superstar that could not even be beaten by play on the field. I needed to know what rookie cards I should be excited about and how teams would trade to move up in the draft. I could not play basketball at the level of these men, but I felt that I could manage a team.
One of my favorite things was manipulating the Madden trading system to get as many first-round picks as possible. I would sign free agents to trade them to other teams for their selections. Trade a second, third, and fifth-round pick to get a higher second-round selection and repeat until I have five of the top ten picks. Then I would usually trade the players I drafted for established stars because I didn't like randomly created players on my team. It's not exciting when "Joe Generic" wins the Super Bowl MVP.
The Bulls
The Bulls of 1999-2008 Bulls offer me so much joy. I think I had more fun finding out who the Bulls would draft than watching Jordan win his championships. The Bulls had the #1 overall pick in 1999 & 2008, the #2 in 2002 & 2006, the #3 in 2004, #4 in 2000 & 2001, #7 in 2003, and #9 in 2007. I thought they would get a player of the caliber of Kevin Garnett or LeBron James that I would see in a Bulls jersey for the next ten years.
While Derek Rose had a brilliant couple of years, he was not the generational great I had hoped for. The other two all-star caliber players (Elton Brand and LaMarcus Aldridge) spent two years playing for the Bulls. Aldridge was traded for Tyrus Thomas on draft night in an absolute fleecing by the Trail Blazers. This shows how worthless the draft picks in the NBA can be.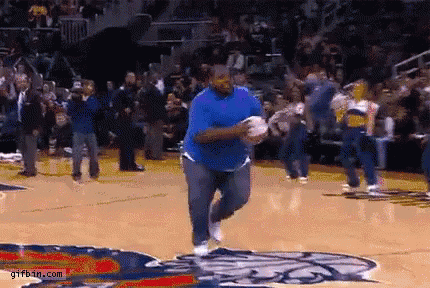 But every historically great player in the NBA was taken in the first round. 7 of the top 25 players were #1 picks, 16 were top 5, and none were drafted later than #16 (John Stockton). So if you want a star, you need a top-5 or, at worst, a lottery pick*.
*Of course, Nikola Jokić will most likely break that trend as he was drafted in the second round (#41) and is already 33rd overall in VORP after only seven seasons.
The Bears
In 1998 I started paying close attention to the NFL draft as the Bears had the #5 pick. I have a clear memory of posting on a Yahoo! Fantasy Football forum that Ryan Leaf would have a better rookie season than Peyton Manning. They were the obvious first two picks, and Charles Woodson ended up going #4, but the Bears had so many options. When we took Curtis Enis, I didn't know what to feel besides, "who is this guy?" I had just turned 16 and didn't know the NFL well, so I trusted the Bears knew more than me.
When 1999 came around, and the Bears had the #12 pick and needed a quarterback, I didn't trust them after barely seeing Enis play in 1998. Some excellent QB prospects were in the draft, including Daunte Culpepper and Donovan McNabb. But the Bears didn't trade up to get either of them. Instead, they settled with the left-handed Cade McNown. Unfortunately, Cade McNown was out of the league after two years.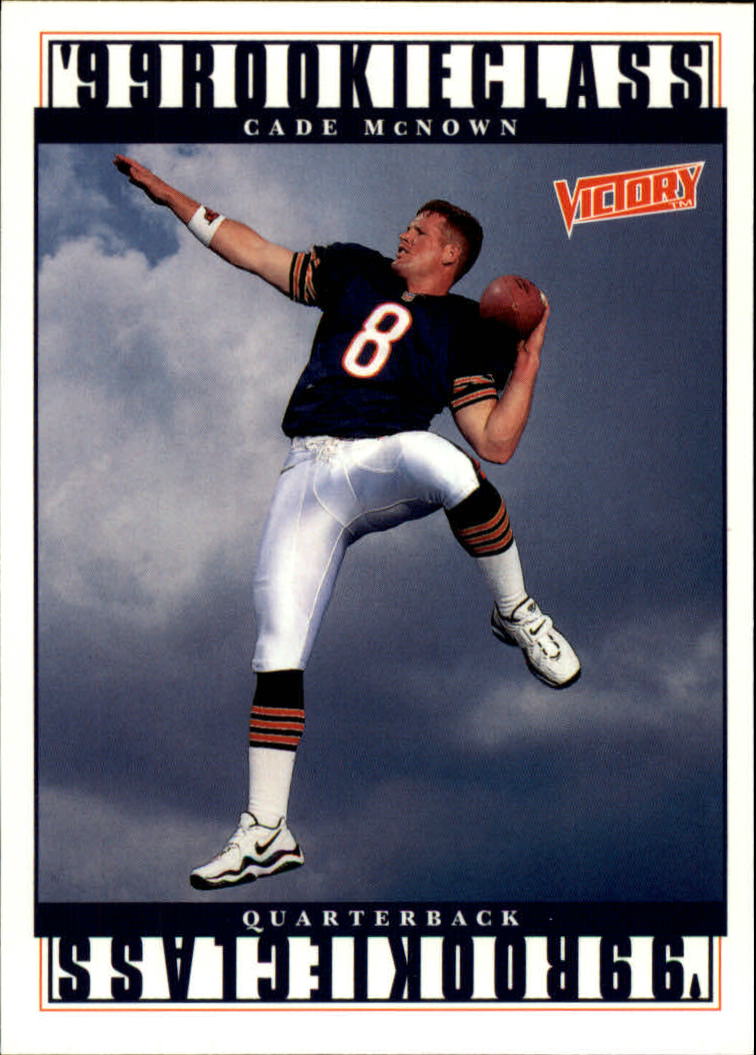 After being burned twice, I was skeptical of the Bears taking Brian Urlacher with the #9 pick in 2000. I watched these films of the athletic freak returning kicks coming from a college I didn't know existed and feared it would be a flop, but since he looked like me if I took HGH, I was still excited. As the only Hall of Famer from the 2000 draft (until Tom Brady), he renewed my hope in top draft picks.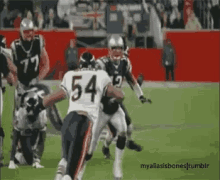 Until 2017 the Bears didn't do well when they had a top-10 pick. David Terrell (#8 in 2001), Cedric Benson (#4 in 2005), and Kevin White(#7 in 2015) were classic Bears' misses.
But in 2017, they had the #3 pick in the draft and desperately needed a QB. Myles Garrett was the clear #1, but we figured to get a terrible human being, Deshaun Watson, at #3. Or the worst case (I assumed) was Patrick Mahomes. Everyone was saying that Mahomes wasn't worth a #3 pick, but a QB is a QB in my mind. So when the Bears traded up one position, It seemed clear that Watson would be our future QB. Then Mitchell Trubisky's name was announced. I was confused. Glad they got a QB, but he didn't seem like he should have been the first QB off the board.
Five years removed from not having Patrick Mahomes at QB has scarred me permanently. But 2023 has given me the greatest gift, the #1 pick in the NFL Draft.
For the first time in the Super Bowl era, the Chicago Bears have the #1 overall pick. And for me, even better than there being an Andrew Luck/John Elway/Peyton Manning can't miss prospect, they don't need a QB and can trade the pick!
The #2 team desperately needs a QB and is a clear trading partner. Moving down one pick and getting revenge for the Trubisky pain would be glorious. But even better, it would be trading down again. Move the #2 pick to a team like Carolina, Oakland, Atlanta, or Indianapolis and get additional future first-round picks that could be used for a fantastic player like Michael Haynes.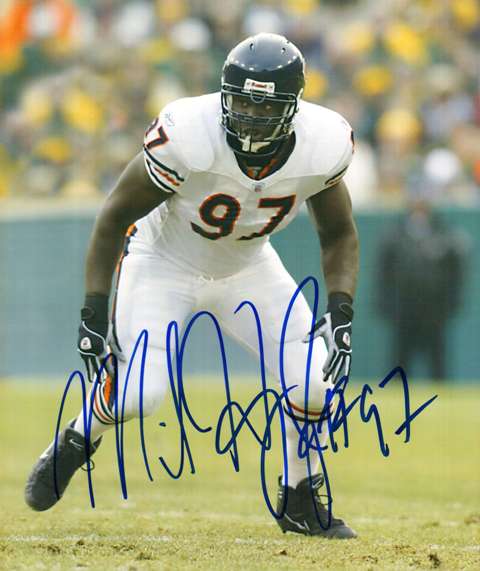 Multiple scenarios filled the months of February and March.
But to my surprise, the trade happened before free agency began.
For those that are unaware. DJ Moor is an actual wide receiver. He is a receiver who is 25 years old and has a 1000-yard receiving year under his belt. And one that is under a team-friendly contract for the next three years!
It was the best possible situation as the Bears got a lot of valuable draft picks, but some of those might end up being no better than D.J. Moore.
Now I can be excited for free agency and a top-10 draft pick!